DESIGN AND ENGINEERING EXPERTS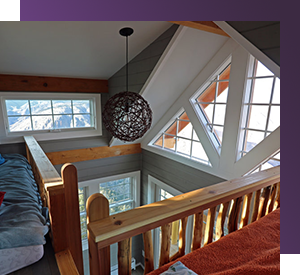 If you are someone who is concerned with preserving the planet and you want to build a home that will allow you to make your own kind of impact, alternative construction methods may be the right choice for you. A green home is a type of house that is designed to be both sustainable and environmentally friendly.
While we believe that preservation of the planet is already a major reason to go green, there are other motivators as well. Many green construction methods will not only save you money while the home is being built, but it will also save you a lot of money in the long run as well. Additionally, building a home using local material and labor will also keep transport pollution to a minimum as well.
Crown Jade's true and unique specialty lies in the design and engineering of homes utilizing alternative construction methods and materials. We'll design anything you want to build with. If you have a desire to build with alternative materials, then we have a desire to help you make that happen. Crown Jade is all about sustainability and we will do everything in our power to make sure these projects meet local codes and pass the building department review.
Below you can learn more about the most common green materials we are experienced in preparing plans for at Crown Jade Design and Engineering.
ALTHOUGH WE CAN ASSIST YOU WITH UTILIZING ANY BUILDING MATERIAL, HERE IS A BRIEF LIST OF POPULAR ALTERNATIVE PRODUCTS TO CONSIDER:
LOG
TIMBER
STRAW BALE
HEMP-LIME
INSULATED CONCRETE FORM (ICF)
STRUCTURAL INSULATED PANEL (SIP)
RAMMED EARTH
RAMMED EARTH TIRES
TIRE BALES
TOXICANT FREE