DESIGN AND ENGINEERING EXPERTS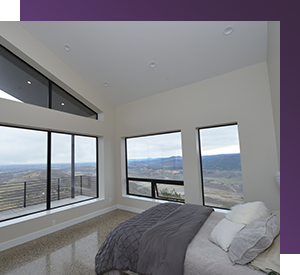 If you have an existing set of architectural plans for your home, Crown Jade can analyze the structure, engineer a design and produce structural framing and foundation plans that your contractor will use to build your home. Our principal engineer and owner, Mark Benjamin, has had a professional engineer license for 14 years, with almost 20 years of engineering experience and has over 30 years of hands-on construction experience prior to starting Crown Jade. Mark understands how to engineer and build residential buildings, and the union of these two disciplines creates a unique perspective that allows for the most efficient design and constructability of your future home. Mark and his team are also willing to work with your contractor in order to resolve issues during construction, or better yet, avoid problems before they happen. This is shown by Crown Jade's tagline: Engineered for the way you build…Designed for the way you live.
Our engineers are trained in the "Art of Engineering," meaning they will design structural components that meet all current code requirements with the most cost effective materials for the job. In general, most of the structural components in any building are covered up and hidden behind some architectural feature. As a result, you want your home built with those cost effective materials that are sized appropriately to support the structural loads. At the same time, you want to build with a material that is readily available and easy to construct, in order to keep the manual labor to a minimum. Our engineers are trained to understand these principles and produce highly effective framing plans that satisfy all building department requirements and deliver an affordable, buildable, and reliable home.