DESIGN AND ENGINEERING EXPERTS
Produce Architectural Plans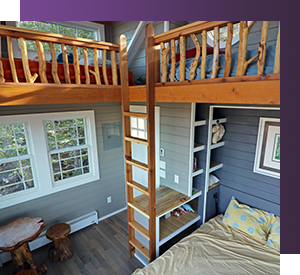 Crown Jade can develop brand new architectural plans for your dream home or fine tune existing house plans. We will work with you to create the floor plans that suit your needs and accommodate your needs regarding size, shape, and style. We have years of experience working with clients and delivering comprehensive plan sets that meet all building department requirements and result in beautiful, affordable, and buildable homes.
A 16-year history producing thousands of building plans means we have the knowledge and experience to produce high quality drawings that satisfy all building departments and our customers as well. Our employees have several lifetimes worth of on-hands construction experience which helps us understand the feasibility and affordability of different types of construction. We'll help you design a home that fits your budget and is built with the best materials for the job.
A full set of architectural plans includes a floor plan for every level, a roof plan, side elevations and multiple 3D isometric views to help you envision how the final product will look. Along with the engineering and structural plan services we provide, we offer all construction documents required to get a building permit at a fraction of the price of a full architect (see FAQs). Having all these services available from a single source means there is no confusion or discrepancy between the architectural and structural plans. Additionally, having one firm draw and engineer an entire set of construction plans typically takes less time compared to using separate architecture and engineering services.
We can provide these plans for a new home, or additions, poptops, remodels and basement finishes. Our principal engineer and owner, Mark Benjamin, has had a professional engineer license for 14 years, with almost 20 years of engineering experience and has over 30 years of hands-on construction experience prior to starting Crown Jade. Mark understands how to engineer and build residential buildings, and the union of these two disciplines creates a unique perspective that allows for the most efficient design and constructability of your future home. Mark and his team are also willing to work with your contractor in order to resolve issues during construction, or better yet, avoid problems before they happen. This is shown by Crown Jade's tagline: Engineered for the way you build…Designed for the way you live.