DESIGN AND ENGINEERING EXPERTS
OUR MISSION
Crown Jade Design & Engineering's mission is to help people achieve energy efficient, unique, and affordable housing. We do this by channeling our professional training, combined with extensive construction experience, into producing clear and fully detailed construction documents, including all architectural and structural plans necessary to obtain a building permit.
We are able to engineer all alternative and conventional methods of construction while strictly adhering to all local building codes. Buildings in America use 40 percent of our available energy, and we at Crown Jade Design and Engineering, endeavor to work consistently toward increasing energy and resource efficiency. We do this by assisting homeowners and building contractors to reduce extreme overuse of our earth's finite resources.
Our Principle Guiding Beliefs:
40% of the energy in the USA goes into building; this can and must be reduced.
Too many resources are excessively used due to poor or over-elaborate designs.
Housing should be affordable, easy to construct, durable, energy-efficient, and unique.
We believe consumer education should be part of our contribution to your building project.
We believe we should be available for questions, adjustments, inspections, and consultations.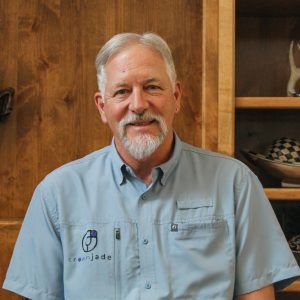 MARK BENJAMIN
President, Principal Engineer
My favorite job duty to perform is to sit undistracted and run a complete structural analysis on a project. I start at the roof and work down, being sure all members are large enough to support the loads, and that all the loads get transferred to the ground. Beyond that, my main passion is to provide complete plans for projects that are affordable and meet my client's needs.
I am currently restoring a 1971 VW Super Beetle for fun. I have added a 1974 VW bus to that restoration collection. I also have a collection of over 600 vinyl records and hope to have the time someday to just sit and listen to them. I have built a Man-Retreat in the basement of my wife's home (she graciously allows me to live there with her) that has an office, bar and media room, with two pairs of authentic theater seats from The Lincoln Center, Ft. Collins.
I would urge my clients to be sure the firm they use has fully experienced structural engineers for whatever building system they are using; that the firm can provide all of the architectural and structural plans needed to obtain a permit and build it; and that the members of that firm have actually worked in construction and use that knowledge to your benefit.
EDUCATION:
2010
Passive House Institute US, www.passivehouse.us/consultants.php
Certified Passive House Consultant
2008-2010
Colorado State University, Ft. Collins, CO
Master of Science, Structural degree, graduated 12-2010
1991-1994
Northern Arizona University, Flagstaff, AZ
Civil Engineer BS degree program
Deans Honor List, Gold Key Honor Society
Graduated May, 1994
1988
Associated Builders and Contractors, Grand Rapids, MI
Construction Planning and Scheduling, Timeline, and Blueprint Reading
1976-1978 Colorado State University, Ft. Collins, CO
WORK EXPERIENCE:
2005-present
PHI-D&E Inc. dba Crown Jade Design and Engineering
Structural Engineer, Owner, President
2001-2004
J.C. Moore, P.E., P.C., Broomfield, CO
Structural Design Engineer, P.E. obtained 6-30-2004
1999-2001
Landmark Engineering Ltd., Loveland, Co
Civil/structural Engineer (EI), Project Manager
1995-1999
Lobar Inc., Ft. Collins, CO
Project Engineer, Project Manager
1994
Albrecht Companies, Ft. Collins, CO
Estimator, Engineer (Intern)
1991-1994
USDA, Coconino National Forest, Flagstaff, AZ
Engineer (Intern)
Western Technologies, Flagstaff, AZ
Materials Technician
1989-1990
Paradise Leisure Living Center, Grand Rapids, MI
Operations Manager, Construction Coordinator
1987-1989
Owen, Ames, and Kimball, Grand Rapids, MI
Assistant Superintendent, Carpenter, Commercial and residential construction
1979-1987
Operations Manager, Crew Supervisor, Carpenter, Comm. and residential construction
1969-1979
Carpenter, Commercial and residential construction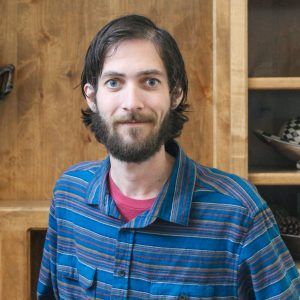 DOUG INGERSOLL
Engineer II
I'm a structural engineer at Crown Jade Design & Engineering. I'm a Kansas native from Topeka and moved to Colorado after graduating from Kansas State University. I enjoy everything this state has to offer; I'm an avid biker, camper, skier, and hiker. I love live music, homebrewing, both playing and watching soccer, and of course, my dog, Tesla.
I earned my mechanical engineering bachelor's degree from KSU before moving to Fort Collins where I've worked as an atmospheric engineer, mechanical assembler, and high school calculus teacher over the past 8 years. Mark's experience with alternative and renewable building materials and the community focused nature of Crown jade intrigued me to start a structural engineering career with them. After nearly two years in the industry, surveying nearly 150 structures, I've become acquainted with many of the common and uncommon building system available. As a certified Engineer Intern, I'm currently working towards my Professional Engineer license under Mark's mentorship and plan to study passive house building and alternative construction methods.
SHUBHAM
Engineer II
My name is Shubham and I'm a structural design engineer at Crown Jade Design & Engineering. I graduated recently from CU Boulder with a Master's degree in Structural Engineering.
While I work towards my Professional Engineer license under Mark's mentorship, I've enjoyed the opportunity of working on a variety of projects with different construction materials.
Apart from work I enjoy being outdoors, exploring new places & food.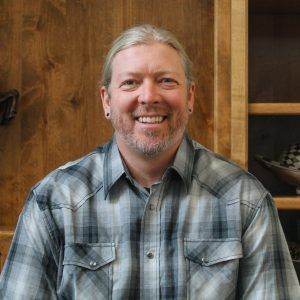 DAVE BENJAMIN
VP Drafting
My name is David and I co-founded Crown Jade with my father Mark. I am head of drafting at the company. Before starting the firm, I worked in construction from my teenage years doing everything from framing, finish work, tile, drywall, building steel buildings and log homes. Of course, being the son of a carpenter, we have been building and working from a young age, my brothers and I built a two-story fort as children. When I was age 14 my father, brothers and I built the family home. Having that hands on experience with all types of building & building materials gives me an advantage when it comes to drafting, design work and being able to see how a house comes together.
Through our company I get to see people realize their dream of building the home they always wanted or making the home they already own perfect for them. Helping that happen is very rewarding by providing a complete, competent and aesthetically pleasing set of Architectural & Structural plans to take to the building department to get a permit.
I live in the Buckhorn Canyon outside of Fort Collins, CO with my wife, 6 children and our Saint Bernard & Pug where we enjoy all sorts of outdoor activities like hiking & biking our land, swimming in the Poudre Canyon and riding the many bike trails around Fort Collins. We also enjoy a homemade pizza and movie night every Friday. I like to have them help on our projects around the house to instill that work ethic I learned as a child and to make sure they start their own adult lives with knowledge that most are not able to learn nowadays.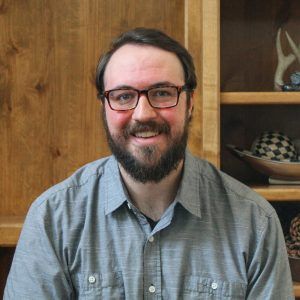 EVAN CHEADLE
Drafter II
My name is Evan Cheadle, and I am a Drafter at Crown Jade Design and Engineering. I've lived in Colorado my whole life, and I enjoy hiking, camping, and snowboarding in this beautiful state.
I've always had an interest in design, and I love using that creativity to create structures that improve people's lives.
I earned a bachelor's degree in Philosophy from Fort Lewis College in Durango, which taught me abstract problem-solving and how to look at a situation from all angles. I studied drafting at Front Range Community College, where I learned how to use several cutting-edge drafting and 3D modeling programs.
In the two years I've spent with Crown Jade, I've gained experience with all manner of building techniques and materials. I look forward to using this knowledge to help you design a project that fits your unique needs.
ROSS HENRICKSON
Drafter II
Hello! This is Ross Henrickson. I moved to Colorado from Minnesota in 2008 to chase my career, the outdoors and great beer, and have called Fort Collins my home ever since.
In Minnesota, I studied Environmental Sciences at the University of Minnesota and finished with a Master's Degree in Industrial Safety. I worked for twelve years as a safety consultant where most of my work involved structural assessments of public and private buildings for the development of Emergency Action Plans in the event of a natural disaster such as a tornado or hurricane.
This led to my life as a drafter, as I would need to develop blueprints and detailed maps for my Emergency Action Plans that first responders would use when they arrived on site. Twenty years later, I may not be doing much safety work anymore, but CAD drafting was always my passion and what I continue to do and flourish at today.
BARB HUFF
Office Manager
My name is Barb Huff, and I am the Office Manager at Crown Jade Design and Engineering. I am a native of Fort Collins and throughout my career I have held various positions with companies in the computer, power, water, maintenance, and construction industries before recently coming to work for Crown Jade Design and Engineering.
I am excited to be a part of their team and love learning about this specific industry and how I can transfer the knowledge to help both existing and new customers. I am looking forward to watching our company grow and I am thankful to be a part of this great opportunity.
Personally, when not at work, I am either fishing with my husband on days off, working on wood projects in our shop or spending time relaxing on our outdoor "catio" or at home with all the custom cat walks. Those who know me, know I love cats!