About Us
Our Mission

Crown Jade Design & Engineering's mission is to help people achieve energy efficient, unique, and affordable housing. We do this by channeling our professional training, combined with extensive construction experience, into producing clear and fully detailed construction documents, including all architectural and structural plans necessary to obtain a building permit.
We are able to engineer all alternative and conventional methods of construction while strictly adhering to all local building codes. Buildings in America use 40 percent of our available energy, and we at Crown Jade Design and Engineering, endeavor to work consistently toward increasing energy and resource efficiency. We do this by assisting homeowners and building contractors to reduce extreme overuse of our earth's finite resources.
Our Principle Guiding Beliefs:

• 40% of the energy in the USA goes into building; this can and must be reduced.
• Too many resources are excessively used due to poor or over-elaborate designs.
• Housing should be affordable, easy to construct, durable, energy-efficient, and unique.
• We believe consumer education should be part of our contribution to your building project.
• We believe we should be available for questions, adjustments, inspections, and consultations.
---
Meet Our Team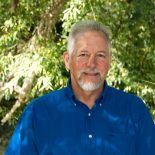 Mark Benjamin
PE, MSCE, SECB, CPHC
My favorite job duty to perform is to sit undistracted and run a complete structural analysis on a project. I start at the roof and work down, being sure all members are large enough to support the loads, and that all the loads get transferred to the ground. Beyond that, my main passion is to provide complete plans for projects that are affordable and meet my client's needs.
I am currently restoring a 1971 VW Super Beetle for fun. I also have a collection of over 600 vinyl records and hope to have the time someday to just sit and listen to them. I am building a Man-Retreat in the basement of my fiancés' home that will have an office, bar and media room, with two pairs of authentic theater seats from The Lincoln Center, Ft. Collins.
I would urge my clients to be sure the firm they use has fully experienced structural engineers for whatever building system they are using; that the firm can provide all of the architectural and structural plans needed to obtain a permit and build it; and that the members of that firm have actually worked in construction and use that knowledge to your benefit.
Education:
2010 – Passive House Institute US, www.passivehouse.us/consultants.php – Certified Passive House Consultant
2008-2010 – Colorado State University, Ft. Collins, CO – Master of Science, Structural degree, graduated 12-2010
1991-1994 – Northern Arizona University, Flagstaff, AZ
Civil Engineer BS degree program
Deans Honor List, Gold Key Honor Society
Graduated May, 1994
1988 – Associated Builders and Contractors, Grand Rapids, MI – Construction Planning and Scheduling, Timeline, and Blueprint Reading
1976-1978 – Colorado State University, Ft. Collins, CO – Engineering Science
---
Work experience:
2005-present – Crown Jade Design and Engineering, LLC, Fort Collins, CO – Structural Engineer, Owner, President
2001-2004 – J.C. Moore, P.E., P.C., Broomfield, CO – Structural Design Engineer, P.E. obtained 6-30-2004
1999-2001 – Landmark Engineering Ltd., Loveland, Co – Civil/structural Engineer (EI), Project Manager
1995-1999 – Lobar Inc., Ft. Collins, CO – Project Engineer, Project Manager
1994 – Albrecht Companies, Ft. Collins, CO – Estimator, Engineer (Intern)
1991-1994 – USDA,   Coconino National Forest, Flagstaff, AZ
Engineer (Intern)
Western Technologies, Flagstaff, AZ
Materials Technician
1989-1990 – Paradise Leisure Living Center, Grand Rapids, MI – Operations Manager, Construction Coordinator
1987-1989 – Owen, Ames, and Kimball, Grand Rapids, MI – Assistant Superintendent, Carpenter, Commercial and residential construction
1979-1987 – Operations Manager, Crew Supervisor, Carpenter, Comm. and residential construction
1969-1979 – Carpenter, Commercial and residential construction

---
Gene Carpenter
Bachelor degree in Drafting and Design with architectural emphasis. Have designed multiple custom homes up to 4200 sq ft. Have designed 28 homes for Habitat for Humanity Denver and HFH Berthoud. Have designed and help build my custom home and garage/workshop as well as multiple basement remodels. Designs have also included a commercial office/training center in Arvada and a small business office in Denver. I have also worked on multiple Precast concrete
structures in Colorado, South Dakota, Georgia, Texas and California.

---
Jerome "Jerry" Kommrusch
Jerry has an Associates of Applied Science Degree in Architectural Technology and started his career with sixteen years of custom residential design in the log home industry. He is the designer of the iconic Austin's Homestead at Pelican Lakes Country Club. Jerry's been with Crown Jade for four years and finds the work both challenging and fulfilling in providing quality work for our clients. Cooking and hosting are two of Jerry's favorite social outlets, which consequently is how he came to know Mark, our company's owner. Design works of the Architects Greene and Greene, as well as Frank Lloyd Wright are favorite travel destinations, while Santorini and Japan are bucket list destinations. A favorite quote comes from Frank Lloyd Wright; "I put a capital "N" on Nature and call it my church." Long evenings with family, cooking with is daughter, watching movies or playing video games with his son, are how he spends most evenings. A big tip for clients is to research the design submittal requirements in your locality prior to starting the drawing process. Also, it's not wise to obtain a construction loan until the final building permit is secured.
---
Corey Hrutkay
Junior Structural Engineer
My name is Corey and I'm the second structural engineer at Crown Jade Design & Engineering. I'm a Colorado native from south Denver and I enjoy everything this state has to offer. I'm an avid snowboarder, rock climber, biker, and camper, and I like to travel when time permits. I love live music and good movies and, of course, my rambunctious dog, Zeppelin.
I earned my environmental engineering bachelor's degree from CU Boulder before starting a structural engineering career with Crown Jade. Mark's experience with alternative and renewable building materials piqued my interest, and after two years in the industry, I've become acquainted with nearly every residential building system available. I'm currently enrolled at CSU on the side to obtain a structural master's degree over the next few years while I work towards my Professional Engineer license under Mark's mentorship.

---