DESIGN AND ENGINEERING EXPERTS
While roof inspections are not our main forte, we certainly are equipped to give you the more thorough and high quality inspection if you need it. We can observe the framing of your home and prepare a report stating whether the framing will support the new roofing product. If the framing requires reinforcement, we specify and can engineer new reinforcement. We also perform inspections for solar PV or thermal systems.
It is becoming increasingly popular for homeowners to replace old roofing material with concrete tile and we are capable of assisting you with that as well.
Please check out the following information if you are Considering a Concrete Tile Roof. Click here for PDF to download
Excerpts from Colorado Roofing Association May 2007 Newsletter
Mark's article is Full of Facts and Answers to FAQ's about Concrete Tile Roof Projects...
LOCAL STRUCTURAL ENGINEER DISCUSSES ROOF INSPECTIONS
FOR CONCRETE TILE PRODUCTS
By: Mark Benjamin, Crown Jade Design & Engineering
So you or your homeowner-client would like to have a concrete tile roof installed.....
WHAT WILL YOU NEED IN ORDER TO OBTAIN A PERMIT TO INSTALL THIS DURABLE, YET HEAVY, PRODUCT ON A ROOF?
Most building departments require a stamped letter from a structural engineer that confirms that the roof framing will support the additional weight, with or without reinforcement. Typically any new roofing material with an installed weight over 7 pounds per square foot (psf) will require this certification. Since light weight (7 psf) products are not prevalent in Colorado, a maximum installed weight of 11 psf is typically used.
WHAT SHOULD YOU EXPECT WHEN YOU CONTACT A STRUCTURAL ENGINEER? WHAT IS THE PROCESS?
An appointment is made with the homeowners, preferably during the work week. The engineer will need access to all enclosed attic areas, usually through closet ceilings or sidewalls. Be sure these areas are clear. If an area is inaccessible, engineers can draw upon years of homebuilding experience and deduce what the framing consists of. Sometimes, in order to determine the depth and spacing of rafters, a small nail-sized hole will need to be made in the ceiling drywall, or an electrical cover plate removed so as to probe with a stiff wire. In other instances, the roofer will need to meet with the engineer in order to make an access hole through the roof, as the engineer does not perform this type of contractor work. All roof framing, truss shapes, materials and any damaged framing members are drawn and noted. Also, the overhang framing, window headers, and beams will be noted and checked as the situation warrants.
WHAT IS THE LIKELIHOOD MY ROOF WON'T SUPPORT TILE?
Sometimes the roof framing may need reinforcement in order to withstand the added weight of concrete tile shingles; a truss or a rafter may be cracked or broken and may need another member nailed to one side. This type of reinforcement is common and inexpensive, and about 40 percent of roofs observed require this type of reinforcement. Another reinforcement issue involves 1 or more trusses and or rafters that are overstressed with too great of a span between supports and represent about 25 percent of roofs inspected. The truss top chords or rafters will need a matching 2x installed on the side, secured with 16d nails @ 6″ O.C. For trusses, this is usually (2) 10′-14′ 2×4's installed on each truss for 6-20 trusses. The third reinforcement issue is the rare few that simply cannot safely support a concrete tile roof. These represent 6 percent of roofs inspected and these instances require a lot more time and attention to bring up to code. However, these too can be reinforced in order to support a new concrete tile roof. The roof is usually an older structure framed with rafters that span too far to support concrete tile shingles. When encountering this situation the homeowners are informed. Should they wish to continue, the engineer will need to accompany the roof inspector on a separate visit that often takes several hours to catalog and map out the roof framing for analysis. As this takes more time, the price is naturally more than the normal inspection fee and is usually performed on an hourly basis. The good news is that these are a rare occurrence. Since engineering firms are separate from the roofing companies and contractors, they cannot tell you the cost of the reinforcements. A Structural Engineer is there to specify what needs to be done to make the roof framing adequate to support new concrete tile shingles.
Here is an example of basic specifications and the associated costs with getting a Structural Engineers Report.
A clear path is needed to all attic access holes.
The average inspection requires between 45 minutes and 1 hour and 45 minutes
The fee is $500 (unless it requires engineering for a complete reframing of the roof.)
Upon initial inspection, the $500 is collected. Save copies of signed contracts or invoices, as Monier LifeTile and Westile are reimbursing all or part of the fee.
Within 2 weeks the homeowner will receive 4 copies of a signed and stamped engineers report. One copy of the report needs to remain with the homeowner and the other three go to the roofer in order for them to obtain a building permit for the roof work.
If reinforcement is required, check with your building department first, as a permit may be required. Then it is required that you have the engineer inspect the repairs so that they can provide a letter stating compliance with the report. Any re-inspects or additional visits for access issues are $300.
Mark Benjamin is a structural engineer for Crown Jade Design and Engineering (CJDE) and has been providing inspections for the last 9 years, after a lifetime of construction experience. Mr. Benjamin is registered in Arizona, Colorado, Connecticut, Idaho, Kentucky, Minnesota, New Mexico, Pennsylvania Wyoming…and other states as needed. For more information, please contact Crown Jade Design and Engineering at (303) 358- 2452 or (970) 472-2394 or direct emails to jademail@crownjade.com.
To view additional information, please click on a link below:
SOME OF THE ROOFING COMPANIES WE WORK WITH MOST WERE KIND ENOUGH TO OFFER SOME POSITIVE FEEDBACK…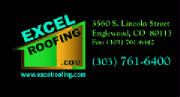 "Working with Structural Engineers over the years has been one of our greatest challenges. We could never find a good one. Working with Mark and Crown Jade has solved this problem. Mark is always dilligent about contacting customers, promptly generating accurate reports and making the project easy for the homeowners."
– J. Bretz,Owner
Excel Roofing, Inc.
(303) 761-6400
3560 South Lincoln
Englewood, CO 8011

"Crown Jade Engineering is the only engineering firm we recommend."
– Bruce at Academy Roofing, Inc.
1610 S. Jasper St.
Aurora, CO 80011
(303) 460-0708
"Crown Jade has done a great job for us. Prompt service and accurate structural analysis. We would recommend them on any roof replacement with heavyweight roofing products."
– Colby Stockton, Owner
Stockton Roofing, LLC.
(970) 568-9143
fax: (970) 568-3978
email: stocktonroofing@msn.com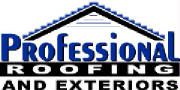 "It's nice to have an engineering company we can count on to handle the inspections we need. They do an excellent job. Being able to offer structural inspections has really helped our business."
– Dan Cupit
Professional Roofing
5774 Lamar St.
Arvada, CO 80002
(303) 420-0986

"We've had a good relationship with Mark Benjamin for many years. We're glad to continue working with Crown Jade Design and Engineering as we maintain respectable standards in the roofing industry."
– Arapahoe Roofing and Sheet Metal, Inc.
11936 Wadsworth Blvd
Broomfield, CO 80020
(303) 466-7386
email: info@arapahoeroofing.com
Mark Benjamin is the structural engineer for Crown Jade Design and Engineering, Inc. and has been providing inspections for the last 6 years, after a lifetime of construction experience. Mr. Benjamin is registered in Colorado, Wyoming, New Mexico, Connecticut, Pennsylvania…and other states as needed. For more information, please contact Crown Jade Design and Engineering, Inc. at (303) 358- 2452 or (970) 472-2394 or direct emails to jademail@crownjade.com.